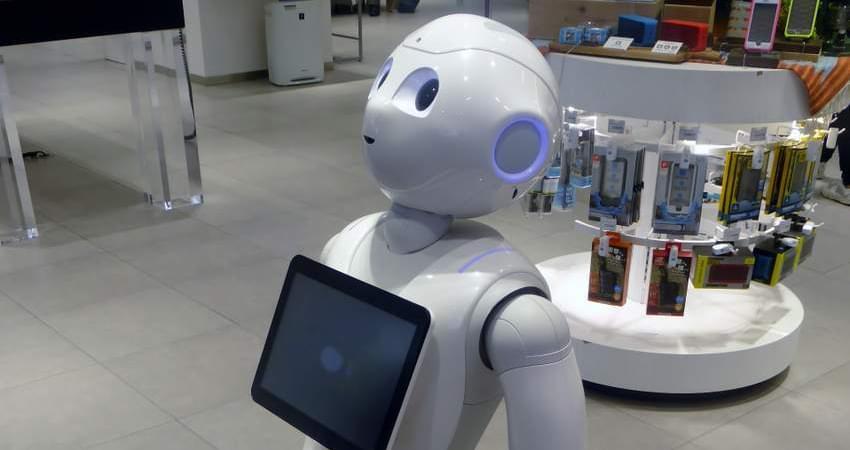 The Robot iPal Babysitter? No. Machines Can't Replace Moms
"It's a robot for children, it's mainly for companionship," said Jiping Wang, the founder of Avatar Mind. Mr. Wang was talking about the iPal, a robot designed to take care of children for "a couple of hours" a day without the need of adult supervision.
The iPal is three feet tall, has working fingers and arms, wide eyes, and a touchscreen tablet built into its "chest." The robot can do everything from playing rock-paper-scissors to telling stories to children ages three to five. Absent parents can also video-call their kids, right to the screen on iPal's chest.
The creators of iPal, and many similar robots, seem to think that childcare, and other complex human activities, such as conversation, can be simply relegated to robots and "intelligent" technology. However, what too many people refuse to understand is that these intelligent and soulful activities are so complex and, well, real, that to hand them over to technology is tantamount to destroying them.
What would be the consequences of a robot raising children for "a couple of hours" a day? Disastrous. The iPal is another sad example of how tech-mania is placing technology into domains -- including parenting -- where only intelligent human beings can and should act.
Technology has a proper place, but once people depend too much on it, or use it in a disorderly manner, it is no longer helpful but destructive to man's human nature. As John Horvat writes in Return to Order, "today's modern technology is like a galloping horse that drags its fallen rider from the stirrup. The rider falls because he does not have sufficient zeal for his own individual development, and has not rejected the standardization and dehumanizing elements of technology."
No robot on earth can replace or substitute the warmth of a real mother or the solicitude of a nanny. iPal should be rejected by parents, and hopefully the idea of robot daycare will fail because parents should return to human, not technological, solutions.