Pledge Your Fidelity to Church Teaching on True Marriage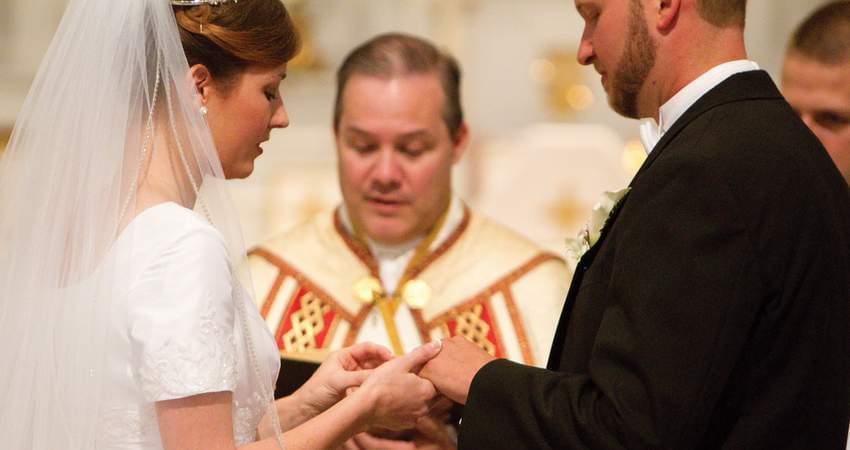 Please join the distinguished Catholic leaders who have already signed this pro-family Declaration of Fidelity to the Church's Unchangeable Teaching on Marriage and to Her Uninterrupted Discipline, including:
His Eminence Carlo Cardinal Caffarra, Archbishop emeritus of Bologna (Italy)
His Eminence Raymond Leo Cardinal Burke, Patron of the Sovereign Military Order of Malta (Vatican)
His Eminence Janis Cardinal Pujats, Archbishop emeritus of Riga (Latvia)
The Most Rev. Athanasius Schneider, Auxiliary Bishop of Astana (Kazakhstan)
And dozens of high profile religious and civil leaders, including priests, professors and theologians.
Errors about true marriage and family are widespread today in Catholic circles, particularly after the Extraordinary and Ordinary Synods on the family and the publication of Amoris Laetitia.
In the face of this reality, this Declaration expresses the resolve of its signatories to remain faithful to the Church's unchangeable teachings on morals and on the Sacraments of Marriage, Reconciliation and the Eucharist, and to Her timeless and enduring discipline regarding those sacraments.
In particular, the Declaration of Fidelity firmly reiterates that:
I. Regarding chastity, marriage and the rights of parents
All forms of cohabitation, more uxorio (as husband and wife) outside of a valid marriage, gravely contradict the will of God;
Marriage and the conjugal act have both procreative and unitive purposes, and that each and every conjugal act must be open to the gift of life;
So-called sex-education is a basic and primary right of parents which must always be carried out under their attentive guidance;
The definitive consecration of a person to God through a life of perfect chastity is objectively more excellent than marriage.
II. Regarding cohabitation, same-sex unions and civil remarriage after divorce
Irregular unions can never be equated to marriage, deemed morally licit or legally recognized;
Irregular unions radically contradict and cannot express the good of Christian marriage, neither partially nor analogously, and should be seen as a sinful way of life;
Irregular unions cannot be recommended as a prudent and gradual fulfillment of the divine law.
III. Regarding Natural Law and the individual conscience
The conscience is not the source of good and evil but a reminder of how an action must comply with divine and natural law;
A well-formed conscience will never reach the conclusion that, given the person's limitations, remaining in an objectively sinful situation can be his best response to the Gospel, nor that this is what God Himself is asking from him;
People cannot look at the Sixth Commandment and the indissolubility of marriage as mere ideals to strive toward;
Personal and pastoral discernment can never lead divorcees that are "remarried" civilly to conclude that their adulterous union can be morally justified by "fidelity" to their new partner, that withdrawing from the adulterous union is impossible, or that, by doing so they expose themselves to new sins;
Divorcees that are "remarried" civilly and who cannot satisfy the grave obligation to separate are morally obliged to live as "brother and sister" and to avoid scandal, in particular any display of intimacy proper to married couples.
IV. Regarding discernment, responsibility, state of grace and state of sin
Divorcees that are "remarried" civilly and who choose their situation with full knowledge and consent of the will are not living members of the Church as they are in a state of serious sin that prevents them from possessing and growing in charity;
There is no halfway point between being in the grace of God or being deprived of it by mortal sin. Spiritual growth for someone living in an objective state of sin consists in abandoning that situation;
Since God is omniscient, revealed and natural law provide for all particular situations, especially when they forbid specific actions that are "intrinsically evil";
The complexity of situations and the varying degrees of responsibility among cases do not prevent pastors from concluding that those in irregular unions are in an objective state of manifest grave sin, and to presume in the external forum that they have deprived themselves of sanctifying grace;
Since man is endowed with free will, voluntary moral acts must be imputed to its author and such imputability must be presumed;
V. Regarding the sacraments of Reconciliation and the Eucharist
The confessor is bound to admonish penitents regarding transgressions of God's Law, to ensure that they truly desire absolution and God's pardon and are resolved to re-examine and correct their behavior;
Divorcees that are "remarried" civilly and remain in their objective state of adultery can never be considered by confessors as living in an objective state of grace and entitled to receive absolution or be admitted to the Holy Eucharist, unless they express contrition and firmly resolve to abandon their state of life;
No responsible discernment can sustain that admission to the Eucharist is permitted to divorcees that are "remarried" civilly and live openly more uxorio, under the claim that, due to diminished responsibility no grave fault exists, because their outward state of life objectively contradicts the indissoluble character of Christian marriage;
Subjective certainty in conscience about the invalidity of a previous marriage is never sufficient on its own to excuse divorcees that are "remarried" civilly from the material sin of adultery, or to permit them to disregard the sacramental consequences of living as a public sinner;
Those who receive the Holy Eucharist must be worthy to do so by being in the state of grace and, therefore, divorcees that are "remarried" civilly and lead a public sinful lifestyle risk committing a sacrilege by receiving Holy Communion;
According to the logic of the Gospel, men who die in the state of mortal sin unreconciled with God are condemned to hell forever;
VI. Regarding the Church's maternal and pastoral attitude
The clear teaching of the truth is an eminent work of mercy and charity;
The impossibility of giving absolution and Holy Communion to Catholics living manifestly in an objective state of grave sin stems from the Church's maternal care, since She is not the owner of the Sacraments but a faithful steward;
VII. Regarding the universal validity of the Church's constant magisterium
The doctrinal, moral and pastoral questions concerning the Sacraments of the Eucharist, Penance and Marriage shall be resolved by interventions of the Magisterium, and by their very nature, preclude contradictory interpretations or the drawing of substantially diverse practical consequences from it;
While the plagues of divorce and sexual depravity spread everywhere, even within the life of the Church, it is the duty of bishops, priests and the Catholic faithful to declare with one voice, their fidelity to the Church's unchangeable teachings on marriage and to Her uninterrupted discipline as received from the Apostles.

Here is the full Declaration of Fidelity to the Church's Unchangeable Teaching on Marriage and to Her Uninterrupted Discipline.

Here is the list of VIP signers.