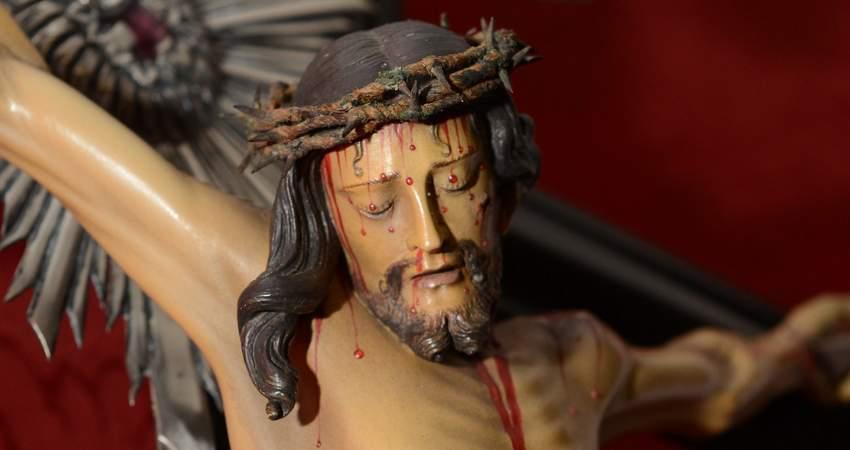 Should Catholic Seton Hall University Sponsor a Satanic Concert?
Satanic rock is bad enough. However, when a Catholic university, called to teach truth and oppose evil, decides to sponsor a satanic concert, the situation is much worse.
The WSOU 89.5 FM radio station of Catholic Seton Hall University, owned by the Archdiocese of Newark, announced its sponsorship of concert by the satanic rock band, GWAR. If not cancelled, the vulgar spectacle will also feature other musical groups called Sacred Reich, Toxic Holocaust and Midnite Hellion at the Starland Ballroom in Sayreville, New Jersey on Wednesday, October 2, 2019.
The bands' titles and lyrics are packed with the obscene, hellish, lewd and satanic. GWAR's album titles include: America Must Be Destroyed, Beyond Hell, Carnival of Chaos, and The Blood of Gods.
Why is a Catholic university sponsoring a concert by GWAR, a hellish rock group that attacks humanity as a "parasitical disease that must be eradicated before they suck the planet dry."
If GWAR's destructive message is not sufficient to convince Seton Hall to cancel its sponsorship of the group, the band's revolting and blasphemous albums should be. One called "Let Us Slay," for example, attacks Our Lord directly. "We have no need for your crippled Christ… We don't have to hide our genocide… It's gone beyond hatred this time… I twist the dagger that's deep in your guts."
Another title by GWAR is "Damnation Under God."
Although these titles demonstrate a visceral hatred for God and Christianity, the rock concert apparently passed the "family-friendly" test for the Catholic campus.
"All songs on WSOU are screened for content to ensure that lyrics do not undermine the mission and values of Seton Hall University or the Catholic Church," the radio station explains on its website. "If a band or song isn't appropriate for WSOU, we don't play it."
However, the radio has been associated with satanic or anti-Catholic music before. The station recently broadcasted "Blood Eagle" by the band Periphery. This song gruesomely describes the ritual torturing and slaughtering of Christians by Norse pagans. The lyrics include phrases such as, "surrender not enough, the Christian seed will sing amongst the soil of trees… No rays from heaven… for the abandoned children of Christ have been laid to waste…"
The same Periphery album includes a song titled Church Burner about church arson and the slaughter of Christians. "Soaked in red toe to head, deathbed desire. Fire… we'll burn them until the end, cross on top of it…"
Another broadcast included a song called "No Light Shall Save Us." This piece includes lyrics such as "blessed are the damned" and "we stole the stars from the sky from the hand of God... we stole the light from their eyes, condemning the world to eternal night."
Furthermore, the music WSOU 89.5 FM features appears to be in conflict with its mission statement, which claims to "provide students with an experience that incorporates … Catholic values to enhance student life and learning."
In addition, the station's website mentions that its "core values" support "the Catholic mission of Seton Hall University and the Archdiocese of Newark."
"What a disgrace," said TFP Student Action director, John Ritchie. "You have a Catholic campus running a radio station that broadcasts satanic music, blasphemy and filth. I really hope Seton Hall wakes up and sees how their radio station is undermining common decency and destroying the cultural culture that fosters order and virtue according to the perennial teachings of Holy Mother Church."
Voice your polite yet firm protest to:
Dr. Joseph E. Nyre
President, Seton Hall University
(973) 761-9620
[email protected]