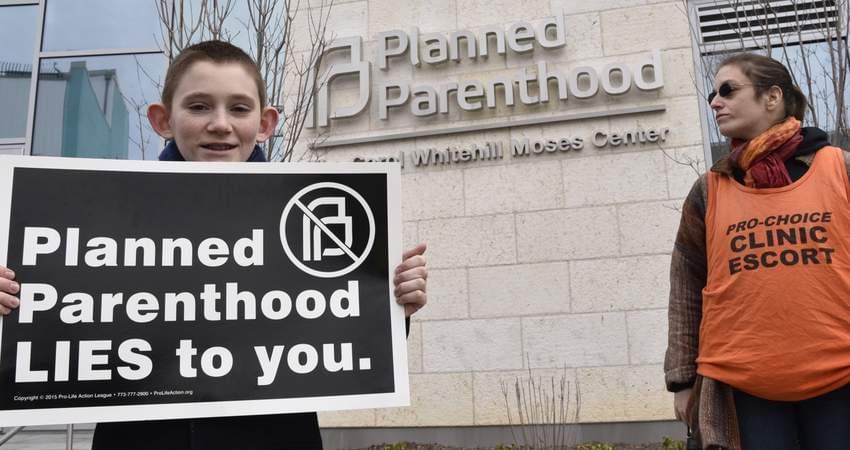 Petition Victory: Edgewood College Removes Planned Parenthood as a 'Wellness Resource'
On October 31, 2019, TFP Student Action launched a petition asking Edgewood College, a Catholic institution run by Dominican sisters, to remove Planned Parenthood from their website under "Off-Campus Wellness Resources." A few days and 15,231 petitions later, Planned Parenthood was removed from the college's website.
TFP Student Action verified that the same webpage that once directed students to Planned Parenthood is now unavailable and comes up as "404 Error Page" and has a message that reads, "Sorry, the page you are looking for cannot be found and might have been removed, had its name changed, or is temporarily unavailable."
The successful TFP Student Action petition reads as follows:
To Sr. Mary Ellen Gevelinger, O.P., Ed.D.
Interim President, Edgewood College
As a defender of innocent life, I respectfully urge you to permanently remove Planned Parenthood listed on Edgewood College's web site under "Off-Campus Wellness Resources."
Planned Parenthood is the antithesis of wellness. Not only does the mega abortion provider rob the innocent lives of countless preborn babies, but it also unleashes the spiritual death of those involved with each procured abortion, which is a grave sin against God, the Creator of life.
Thank you for your prompt attention.
TFP Student Action would like to thank the 15,231 students, parents, and pro-life activists who participated in this peaceful protest, asking for the removal of the page that favored Planned Parenthood.
"Every true Catholic knows that procured abortion is immoral," said TFP Student Action Director John Ritchie. "As a Catholic institution, Edgewood College should have never included Planned Parenthood as a 'wellness' option for students in the first place, because the abortion provider is directly responsible for shedding innocent blood, which offends God so much."
"Abortion is not a right," continue Ritchie. "And killing the unborn is not a legitimate choice. So I really hope that more Catholic colleges will do everything possible to advance the cause of the unborn, the traditional family and Christian morals. We need to return to that moral code based on the Ten Commandments and natural law that made America great. Students must no longer be afraid to affirm this and stand up to a politically correct culture that claims there is no right and wrong."

"I'm really grateful to everyone who signed the petition," said Ritchie. "When we band together and defend the right to life and fight for the future of the family, we can make a big difference. So let's continue fighting the good fight with more enthusiasm and more devotion!"
###
TFP Student Action (http://www.tfpstudentaction.org/) is a national network of 164,000 Catholic students and concerned parents who are committed to defend traditional moral values and work to restore Christian Civilization in America.
If your Catholic campus features Planned Parenthood or any other abortion provider,
please notify TFP Student Action here.