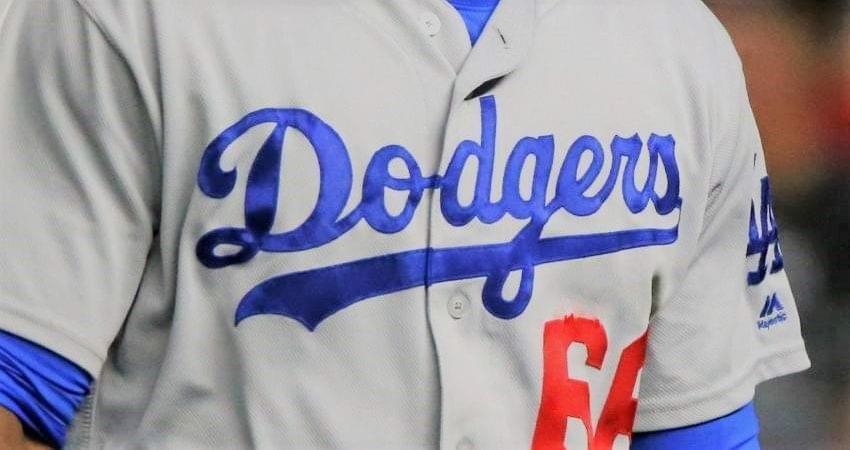 Why Catholics Should Protest LA Dodgers' Celebration of Lewd Drag Queen "Nuns"
The Los Angeles Dodgers is planning a Pride Night on June 16 that celebrates the "Sisters of Perpetual Indulgence," a lewd group of "drag nuns" who attack the Catholic Church. After initially canceling the sacrilegious troupe from its program, the Dodgers apologized and re-invited them.
We must oppose this public attack against the Catholic Faith.
Who are the "Sisters of Perpetual Indulgence"?
The pro-LGBT group of biological males pretending to be nuns perform drag shows in perverted costumes that mock religious life. They blaspheme Our Lord with one of their slogans, "Go forth and sin some more," which twists the Gospel according to St. John, "Go and sin no more" (John 8:11). Their members organize events like Drag Queen Story Hour, blasphemous costume shows, and mock liturgies similar to the satanic Black Mass.
Although they claim not to be anti-Catholic, their actions since 1979 have shown otherwise.
History of Anti-Catholic Hatred
According to the Catholic League, in 1987, the Sisters of Perpetual Indulgence held a "Condom Savior Mass" in which they blasphemed Our Lord in unmentionable ways and burned an effigy of Pope John Paul II.
Every Easter since 1987, they hold public costume contests that mock and blaspheme Our Lord Jesus Christ.
In 2007, two "sisters" sacrilegiously received Holy Communion at a Catholic Mass.
Earlier this year, one of the members of this group won a pro-abortion costume contest that blasphemed against the Mother of God.
Why are the Los Angeles Dodgers celebrating this behavior?
Reactions Against the LA Dodgers' Decision
The Dodgers' decision to re-invite this group has garnered a strong reaction from Catholics, not only from the clergy but also laity.
The Archdiocese of Los Angeles condemned the decision in a May 23 statement: "The decision to honor a group that clearly mocks the Catholic faith and makes light of the sincere and holy vocations of our women religious who are an integral part of our church is what has caused disappointment, concern, anger, and dismay from our Catholic community."
Archbishop Salvatore Cordileone of San Francisco stated, "So we now know what gods the Dodger admin worships. Open desecration & anti-Catholicism is not disqualifying. Disappointing but not surprising. Gird your loins."
CatholicVote, a Catholic advocacy group, also vowed to launch an ad campaign against the decision. "We're raising $1 million as fast as we can," said Brian Burch, "and we will pummel this decision in advertising that the Dodgers can't ignore."
U.S. Senator Marco Rubio of Florida wrote an open letter to Rob Manfred, Commissioner of Major League Baseball, condemning the decision. "I write to ask whether your League wants to be 'inclusive and welcoming' to Christians, and if so, why you are allowing an MLB team to honor a group that mocks Christians through diabolical parodies of our faith."
He continues: "It would be an outrage and a tragedy if the MLB, in pursuit of modern, secular, and indeed anti-religious 'values,' rebuked that faith and the millions of believing fans who cherish the sport."
God or Mammon?
"No man can serve two masters. For either he will hate the one, and love the other: or he will sustain the one and despise the other. You cannot serve God and mammon" (Mat 6:24).
Homosexual and transgender ideology directly opposes human nature and the Catholic Faith. The Los Angeles Dodgers revealed where they stand.
The fact that there is a public pre-game "Pride Night" at all is a slap against virtue and decency, especially as it falls on June 16, the Feast of the Sacred Heart of Jesus.
TFP Student Action, in union with millions of Catholics around the globe, calls not only for the removal of the "Sisters of Perpetual Indulgence" but also the cancellation of "Pride Night." A public apology from the Dodgers is well overdue but not expected in this woke culture that puts mammon above God.