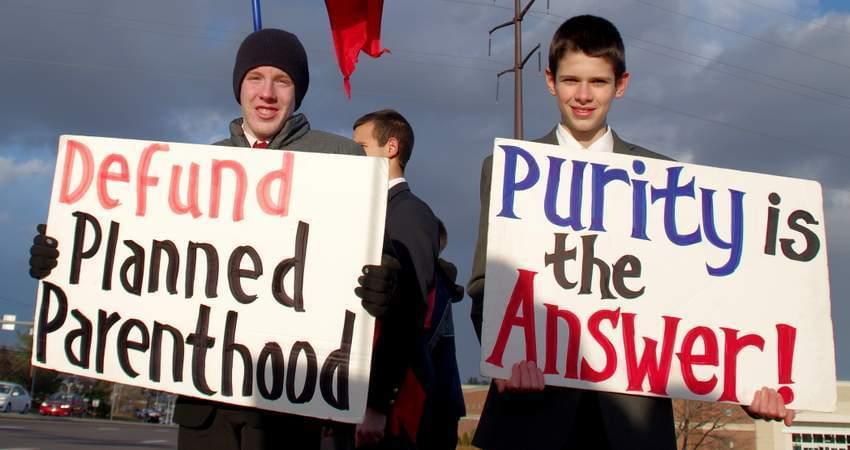 Young Catholics Stand Against Abortion at Call to Chivalry Winter Camp
With the spirit of martyrs and crusaders, the young men of the annual TFP Call to Chivalry winter camp put their faith into action this past December. Whether it was on the field, in the chapel or witnessing for life in the snow, they truly lived up to the epic spirit of Catholic Chivalry.

Get information about future camps here.
Games and Activities
As with all TFP events, the camp was spiritually centered on the Holy Rosary and devotion to the Blessed Virgin Mary. The theme, however, was unique: the chivalrous history of America.
Over the course of a week, the young men aged 12 – 18 engaged in a variety of activities including dodge ball, ice skating, a treasure hunt, and Call to Chivalry originals such as "Shield Ball" – a game in which the two teams attempt to knock down the shield of the opposite side with a ball. In between these activities and daily rosary formations, there were talks on some of the following subjects:
The Fatima Message and the Errors of Russia
Egalitarianism vs. Saint Thomas Aquinas
What is the Spirit of a Catholic Crusader in 2017?
The Story of Armando Valladares – Victim of Cuban Communism
The Anti-Communist Struggles of the TFP
The Vocation of America
Debate Against Abortion (camp participants honed their skill)
Additionally, there was a lecture about the Catholic American hero, U.S. Marine Corps Colonel John Ripley, given by Norman J. Fulkerson, who authored a biography on his life, American Knight.
Pro-Life Campaign, Vigil of Arms and Departure
The camp began on the campus of the St. Louis de Montfort Academy and moved to the grounds of the TFP Headquarters for the final two days. Before switching venues, the participants and staff of Call to Chivalry participated in a pro-life demonstration near the capital of Pennsylvania, Harrisburg. In spite of freezing cold wind and intermittent snow, everyone was enthusiastic and the campaign was well-received by the public.
At TFP headquarters, camp participants conducted a nightlong vigil – modeled after a ceremony of the medieval knights. Before this, they were given two mementos to take home with them: the Book of Confidence by Fr. Thomas de Saint-Laurent and a medal commemorating the 100th anniversary of the Fatima apparitions.
On Sunday, the first day of the New Year, the fledgling crusaders marked the end of the camp by attending the Traditional Latin Mass at the historic St. Lawrence Chapel run by Priestly Fraternity of St. Peter in downtown Harrisburg, Pennsylvania.
Praying for the Future of America
As these young men go back home to continue their studies, we pray that their year be marked by the spirit of chivalry and most importantly, a deep devotion to Our Lady and Queen.

Get information about future camps here.