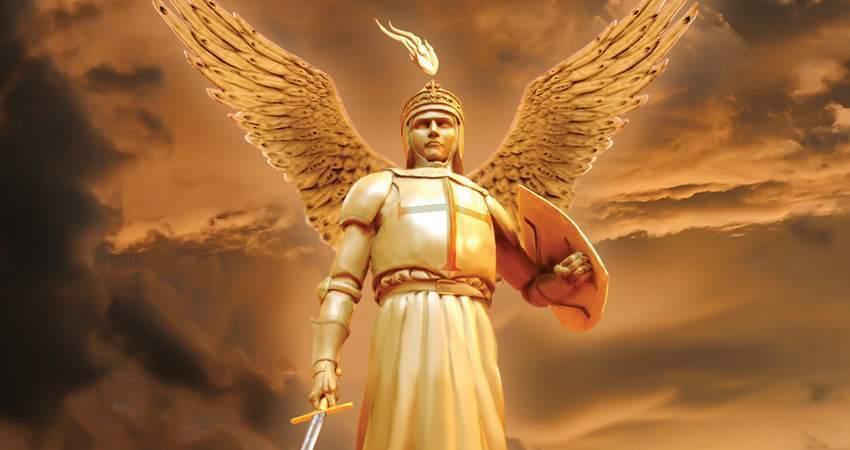 How Saint Michael Saved her Life and Arranged a Visit of Our Lady of Fatima
Never underestimate the power of Saint Michael the Archangel. Sandra, of Ocala, Florida, found firsthand. She prayed a novena to the Archangel for her son to overcome an addiction. He was eventually healed. However, Sandra never imagined what her heavenly protector was about to do for her.
On the morning of May 12, 2021, she fell asleep at the wheel of her car, which went catapulting, end over end, through a cow pasture. It flipped seven times, and the first responders are not sure how, but Sandra was ejected from the car and found peacefully lying in a patch of wildflowers.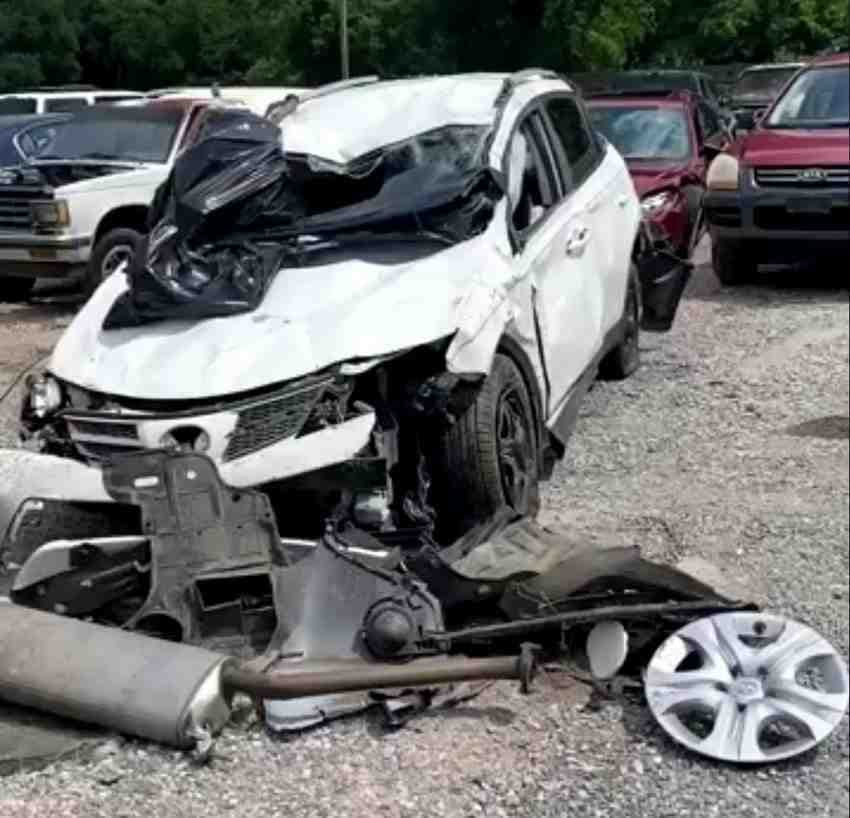 (Sandra's car after the accident.)

She was flown to a nearby hospital and spent the next days recovering from eight fractured ribs, a punctured lung and a lacerated eye caused by being thrown through a barbed wire fence when she ejected. Little did she know that Saint Michael was preparing something even more unexpected in her life!
Two weeks later, Sandra received a call from Bob at America Needs Fatima. He wanted to schedule a visit of the pilgrim statue of Our Lady of Fatima with someone named "Mary." He dialed the wrong number. Sandra was a devotee of Saint Michael, but she was not on the America Needs Fatima list. In fact, she was not even a Catholic. Nevertheless, she enthusiastically asked if our Lady could visit her home.
On June 16, 2021, America Needs Fatima volunteer Zechariah Long and I took our Lady to the home of this devotee of Saint Michael. On the table reserved for our Lady, we were touched to see a statue of the Winged Warrior. We were both impressed by her devotion and marveled at what Saint Michael has done for this woman. He not only healed her son but saved her from what could have been a violent death. We were now standing in her home with a statue of the Blessed Mother. We took the opportunity to give her a rosary and a booklet explaining how to pray it. Since our Lady's visit, Sandra has expressed a desire to convert to the Catholic faith, and steps are being taken to fulfill her wish.
This story should inspire those who have lost belief in the holy angels and their solicitude for our well-being. God did not just create angels to help little children cross a bridge. They have an unbelievable power to convert souls trapped in addiction and prevent physical catastrophes. Indeed, Bob did not dial the wrong number but called the person for whom Saint Michael had a special love.