Join the Protest: Tell Pennsylvania School District to Cancel Satanic Event at School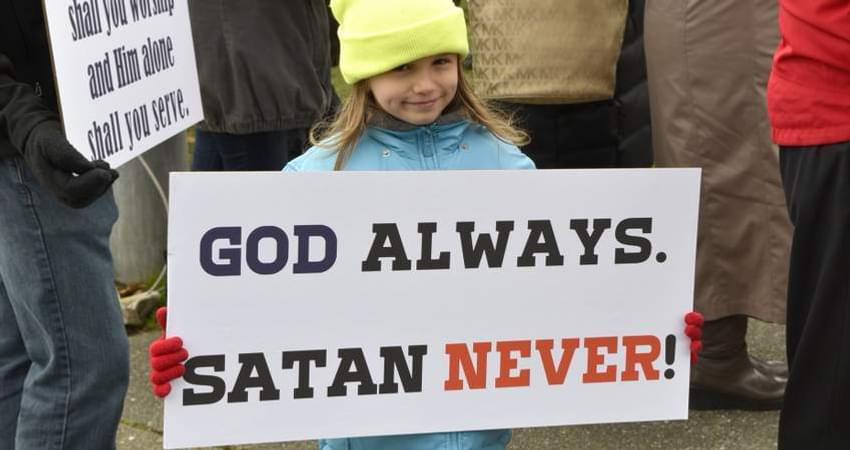 Because you love God, please sign your protest today.
The Northern York County School District in Pennsylvania is allowing the Satanic Temple (TST) to use its school auditorium for a "back-to-school" event on September 24, 2022.
There's absolutely no reason to allow satan in school, especially a Satanic group with a record of immoral practices like desecrating graves, promoting unnatural vice, and claiming abortion as a "religious" ritual.
What's even worse: The Satanic Temple promoted the worst sort of sacrilege and blasphemy with Black Masses that attack the true Catholic Mass and Our Lord Jesus Christ.
Your tax dollars should never be funding a school system that favors public satanism.
However, according to ABC 27:
"Northern York County School District officials approved an 'After School Satan' event after the school board voted down a proposal to host a satanic club on campus last spring.
"School officials 'approved a one-time use (the night of Sept. 24) of the high school auditorium, provided the temple pays $1,260, which the district said covers the cost of renting, cleaning and securing the facility and using its technology.'"
You see: The more God is expelled from school, the more satan is allowed in.
But evil has no rights. Evil should never be allowed anywhere near children. And nothing is more evil than the devil and Satanism.
Please sign our petition today. Urge Northern York County School District to cancel the Satanic gathering on school property.