STOP Planned Parenthood Intern Offer at Catholic Boston College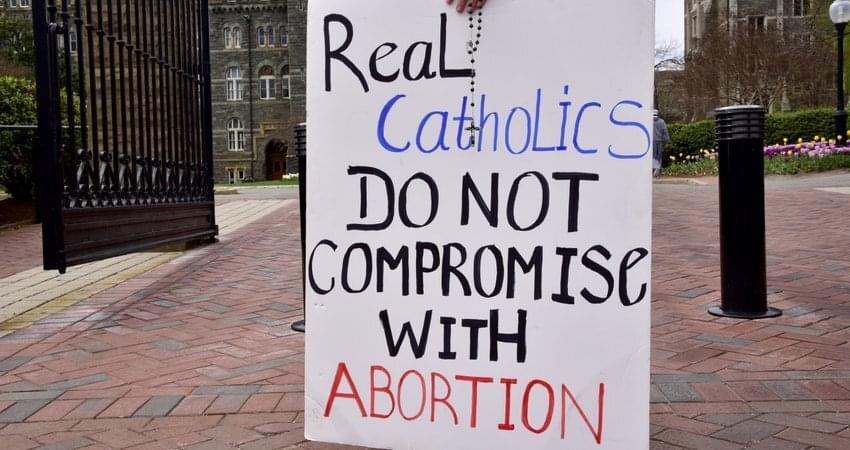 Victory Update: Boston College Deletes Planned Parenthood from List of Internships

Boston College – a Catholic institution with 9,100 undergraduates – offers students the option of interning at the Planned Parenthood League of Massachusetts on its web site.
Those who access the Boston College web site link are sent to a Planned Parenthood page which states: "Volunteers contribute so much to Planned Parenthood! They are involved in every facet of our work, from advocating for reproductive rights and helping with administrative tasks, to assisting in our health centers and providing direct services to our clients."
Beyond a shadow of doubt, Planned Parenthood is America's largest abortion provider responsible for killing millions of innocent unborn babies.
Why is Boston College featuring Planned Parenthood as an "Internship Program" for students at its Catholic campus?
Why is Planned Parenthood presented as a legitimate option when its pro-abortion activity slaps God in the face everyday?
Your immediate action could help save innocent lives, so please sign this peaceful protest and urge Boston College to cancel its link to Planned Parenthood.
We cannot sit back and ignore this scandal. Catholic colleges should respect and promote God's law, not favor those who wish to destroy it. Every pro-lifer should tell Boston College to cut ties with the mega abortion provider Planned Parenthood.
God bless you for opposing America's national sin of abortion.
Contact information:
Please be polite and respectful in your correspondence.
Boston College
Fr. William Leahy, S.J., President
Botolph House General
18 Old Colony Road
Chestnut Hill, MA 02467
Phone: 617-552-3250
Email: [email protected]