Send Prayers to Florist Under Fire for Belief in God's Marriage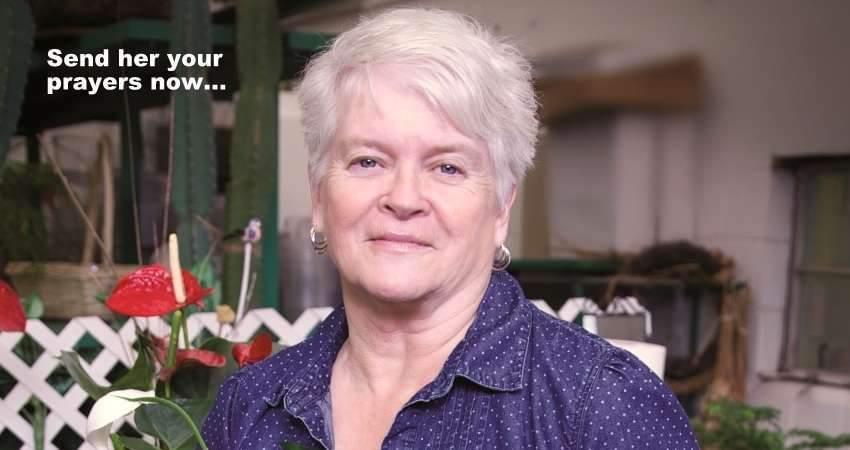 Washington state and the ACLU are suing Mrs. Baronnelle Stutzman, a 72-year-old Christian florist, mother and grandmother. Why?

Because she politely declined to make a floral arrangement for a same-sex "wedding." She respects God's marriage, the holy union of 1 man + 1 woman.

But tragically -- last week -- the WA State Supreme Court issued a decision against Mrs. Stutzman that would force her to violate her moral convictions. She also risks losing her business, family savings, retirement funds and home.

The same people who cry "tolerance" and "acceptance" are happy to persecute bakers and florists like Mrs. Stutzman. But we can't afford to allow the homosexual movement to bully us into silence or turn the Land of the Free into a gulag without virtue or moral values.


Witty observers have pointed out a few things:
Double standard #1: Will the State of Washington or ACLU lawyers jump to defend the rights of unborn babies and sue abortion practitioners for killing real people?
Double standard #2: Will fashion designers who refused to sell clothing to Mrs. Trump for the inauguration be held accountable by the attorney general?
Double standard #3: Will Washington State and the ACLU force Halal (Muslim) butchers to prepare and serve pork meat, including BLTs, sausage and pork ribs?
Send Mrs. Barronelle Stutzman your prayers and support today and share this page.
God bless you.