School BANS Jesus from Christmas Concert to be More "Sensitive"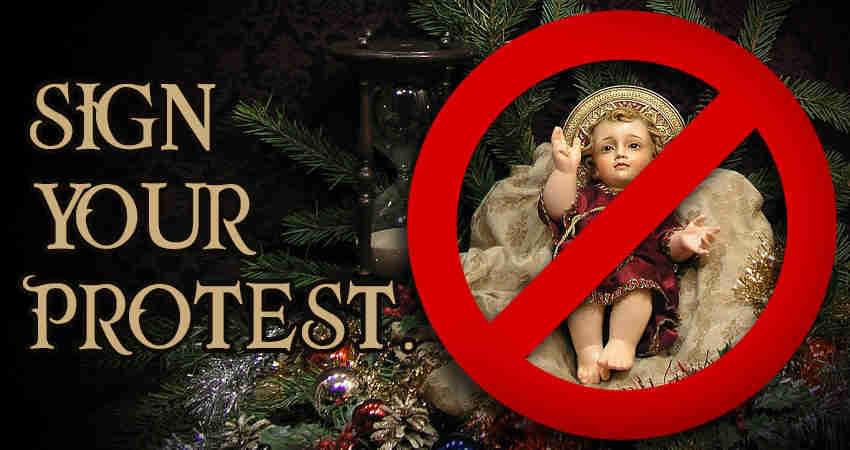 Why is your protest vital?
Because Christmas carols with the name of Jesus were recently banned at Robious Middle School in Midlothian, Virginia.
NBC12 News reports:
"According to the teacher's email, after speaking with school administrators it was decided they would avoid singing anything of a direct sacred nature in order to be more sensitive to the increasing diverse population at the school."
David Allen, whose child attends the school, was informed that students will no longer sing Christmas carols that contain the word "Jesus."
Stunned by the news, Allen said: "I'm trying to rationalize how you can encourage diversity and yet be exclusionary in one specific area."
Please stand up for the Child Jesus.
Sign your peaceful protest to keep Christ in Christmas.
(Contact information: Please be polite yet firm in your correspondence)
Dr. Derek Wasnock
Principal, Robious Middle School
Email: [email protected]
Phone: 804-378-2510
Chesterfield County School Board
Email: [email protected]
Mr. John M. Erbach, Chairman
Voicemail: 804-332-1826
Email: [email protected]