URGENT Protest Against Satanic Black Mass. Stand Up for God.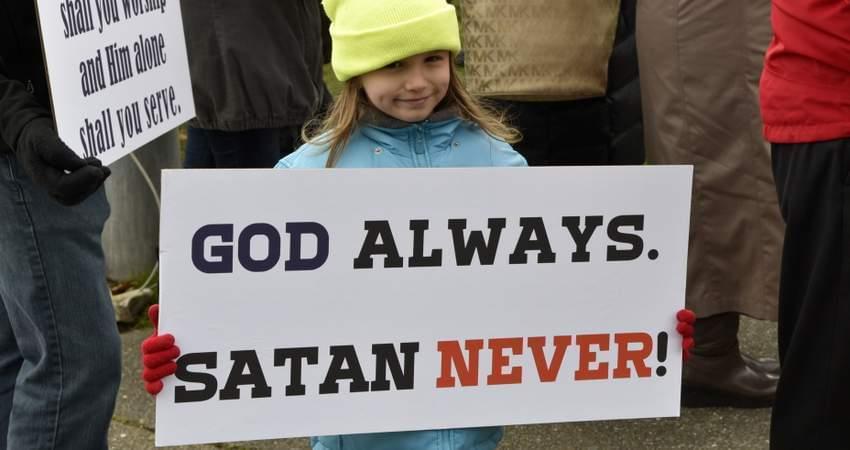 Your voice is vital because the Houston Satanic Temple is planning a vile Black Mass at Brash Brewing in Houston, Texas, on November 23, 2019.
This attack against God is advertised in these terms: "The Satanic Temple Houston presents an evening with the beast: Black Mass."
No words can describe how evil a Black Mass is. Every Black Mass is a direct, deliberate and sinful act of hatred against God. Often, a Consecrated Host is stolen from a Catholic Church and then used to desecrate, mock and insult the Catholic Mass. The Person of Our Lord Jesus Christ is attacked in the most vile and unspeakable manner.
Defend Our Lord's honor today.
Public sacrilege is NOT free speech.
Share this page.
---
Rosary Rally of Reparation & Boots-On-The-Ground Protest
If you live in or near Houston, please consider joining faithful Catholics (boots on the ground) in a prayerful act of reparation for this serious affront against God and His Church.
When: Saturday, November 23 at 4:30 PM
Where: Brash Brewing Brewery
508 W Crosstimbers Street
Houston, TX, 77018
(We will gather on the public sidewalk along Westcross St.)
Why: Because God is greatly offended. And Satanism is not welcome in America -- One Nation Under God.