Jesuit Campus EXPELS Saint Junipero Serra Statue – Sign Your Protest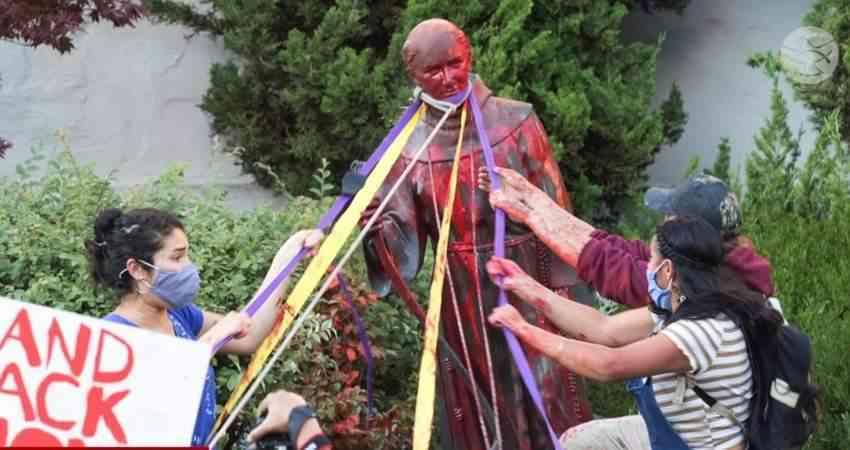 Join the peaceful protest! Because Santa Clara University – a Catholic university in California – has recently REMOVED a statue of Saint Junipero Serra.
The statue was dubbed a "controversial symbol", carted off, and put in "storage."
Why? Because neo-pagans – aided by dissident Catholics – are fixed on de-Christianizing the West and erasing the salvific work of the Missions and its holy missionaries who gave their lives to win souls for Christ.
Not only is Saint Junipero being targeted in California but nationwide.
But we must never give up our solemn duty to evangelize, which Our Lord clearly commanded, when He said: "Go, therefore, and make disciples of all nations, baptizing them in the name of the Father, and of the Son, and of the holy Spirit, teaching them to observe all that I have commanded you" (Matt. 28:19).
Thank you for signing your peaceful protest to Santa Clara.
(More history: In Defense of Saint Junipero Serra)

Be polite yet firm in your communications:
Fr. Kevin O'Brien, S.J.
President, Santa Clara University
500 El Camino Real
Santa Clara, CA 95053
Email: [email protected]
Telephone: 408-554-4100
Fax: 408-554-4101
(Photo: Shalom Media)